Over 20 years ago, my wife Janet and I discovered candlemaking. We liked taking the products of our local Iowa farmlands and bringing them to life as beautiful candles. Our at-home candlemaking became the foundation for Milkhouse Candles. I founded American Soy Organics to share my passion for candlemaking with other makers.
Soy beads are a great base for candle making. It's natural, clean burning, and sustainable. As a candlemaker myself, I know the joys of producing candles from soy, and I know it can be occasionally tricky. As a natural product, soy wax does natural things which are not always consistent. The learning curve for candlemaking is gentle, but there are still occasional challenges that can be easily overcome with the right know-how. That's why I'm on a mission to help people craft better candles.
As a CEO and Founder of American Soy Organics, I often rely on my roots as a candlemaker. Better candlemaking is the foundation of all our product offerings. Sometimes, there are improvements to candlemaking that are outside the scope of ASO and we're just as happy to point our candlemakers in the right direction. Every day I get to use my background as a maker and ask, "how can I better serve our customers?"
I'm a longtime resident of Iowa and am proud to support American agriculture. I feel we have an obligation to use our local resources and support local economies. Sustainability and eco-responsibility are major values of mine as a candlemaker and supplier.  
Janet and I are proud to be a small part of an industry that supports our farmers, makers, and the American Dream. Most of all, I'm proud to be a provider of sustainable materials and a resource for better candlemaking.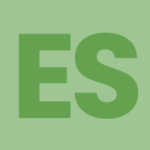 Eric Sparrow
Eric Sparrow is the CEO and Founder of American Soy Organics and Milkhouse Candle Co. He has been committed to helping people make better candles for over 20 years.